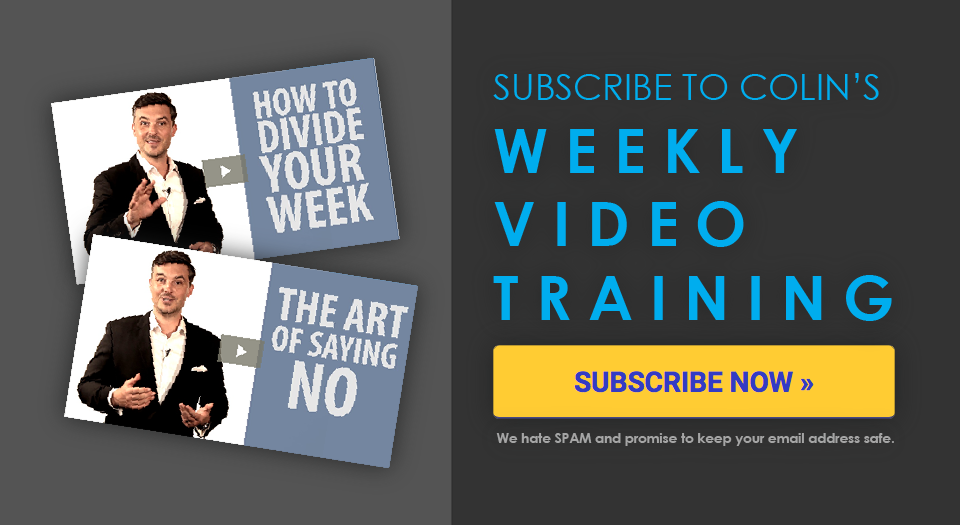 I was running a presentation skills training recently, and I had a question asked of me: "Colin, how do I deliver a message that has been given to me from the director or the CEO? How do I do deliver this message with ownership and authenticity?" 
Have you ever had to deliver a message that wasn't your own? Maybe you're given a PowerPoint or a script to follow. It feels like it's not yours, right? What are the keys to owning your message, having a level of certainty and focus in terms of delivering your message, making it more authentic?
Here are 2 keys to owning your message:
1. Insert your own stories. Share some relevant stories that are appropriate for the context of what you're talking about. It can be a a conversation you had in the office, simple stories to bring your point home. Step into the skin of the message by inserting your own stories. Put some of your own DNA in it.
2. Make it contextually relevant. Don't just share it in corporate lingo; communicate it in the way that your leaders and individual contributors need to hear it. What does it mean for them?
The key to being influential in your communication is to own your message. You can do that by inserting your stories and making the message contextually relevant for your audience.
If this has been valuable, please like or tweet it and share a comment below. I'd love to hear your thoughts.
Look forward to speaking to you soon. Look after yourself.
Colin Boyd

Discover to Deliver a Highly Persuasive Presentation and Move People into Action
Join Colin for a free masterclass on persuasive presentation (without coming across pushy or sales-y).
On this workshop you're going to discover:
Proven strategies that the top 1% of influencers use to become leaders in their marketplace.
You'll learn how they craft and deliver presentations to achieve massive impact.