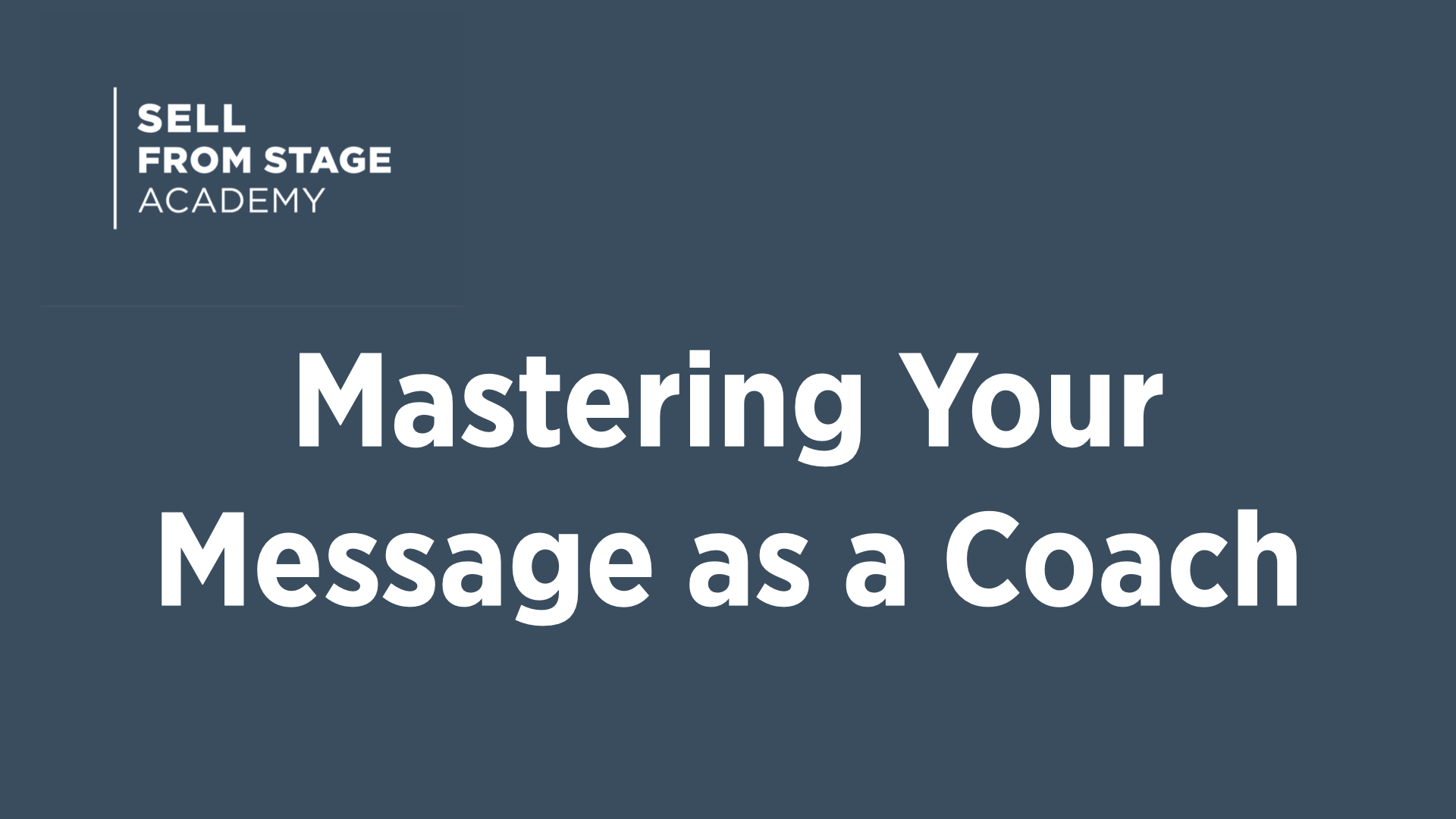 21 Feb

Mastering Your Message as a Coach

Have you noticed there is a lot more coach competition online now?

When you scroll through Instagram and Facebook you'll definitely see a lot of coaches and course creators these days.

On one hand, this is really cool because I know that there are so many amazing coaches with great solutions that can help.

…But the problem is that you can get lost in the sea of all the coaches.

The secret to stopping you being lost is your messaging.

Messaging is essentially how you position yourself in the audiences mind.

And there are so many different ways that you can do this.

These include…
 Creating clear 'identities' that your audience can connect with

 Providing valuable contents where your audience builds trust with you

 Identifying the mistakes that your audience are making
I had the chance to explore these ideas and more on a recent episode with my good friend and messaging expert Brandon Lucero.
I took a ton of notes during this episode, so make sure to take a listen asap!
>>> Listen on iTunes podcasts to "Messaging That Attracts Millions w/ Brandon Lucero"
Listen on all other platforms here

Regards, 
Colin "Messaging Matters" Boyd
P.S. Brandon is currently running a free training series called Master Your Messaging. This three-part Workshop is all about taking you from being unheard to a true authority in the marketplace.  I'm really looking forward to the training series and I hope you can join us!
In this series you'll discover:
The invisible messaging elements that your competitors aren't even aware of

How to craft a demand-creating messaging ecosystem

Creating unique and engaging content structures

How you can get your content out into the world for quick exposure and growth
Click here to check out the Master Your Messaging Workshop Series