Have you ever listened to a boring presentation?
I was at a conference recently when the speaker got up and started speaking. In that moment, I pretty much knew instantly that this was not going to be a memorable presentation and that I was going to be incredibly bored. I remember thinking, "I'm never going to get this next 60 minutes of my life back!"
That is not the type of impression I want you to have when you get up to speak.
I want you to be like a magnet.
So let me share with you how you can engage your audience in your presentation instantly.
The first part of your presentation is so crucial because if you don't create enough intrigue, engagement or enthusiasm in that first 3 to 5 minutes of your presentation, you're not going to have enough momentum to pull your audience through your content. In fact, in working with hundreds of managers and leaders across the world on presentations, I've noticed that a lot of people make this mistake: they don't sell before they tell.
To engage your audience, what you need to do is Sell before you Tell. It's not selling from a sleazy car salesman type of angle. What I mean is that you need to engage them in your topic in an emotional and logical manner that will help them be intrigued and enthused about what you have to say.
Let me share with you 5 ways to Sell before you Tell.
I believe that there are three things that you need to consider doing at the first part of your presentation. Depending on the context, some of them may not be appropriate, but a lot of it will be.
1. Get interaction.

The first idea that helps people get engaged in your presentation is getting interaction. Depending on the presentation and the context, a lot of the time, I will almost shift the energy from me to the audience. So in the first 30 seconds, I'll get the audience to create some energy. I might just say something like, "Hey, why don't you turn to the person next to you and say, 'You're looking good today!'" So everyone would turn to the people next to them and say, "You're looking good today!"

You can do variations of interaction depending on the situation. It could be something quirky or silly like,

"Everyone, raise your right hand in the air and wave it around like you just don't care!"

Inserting an interaction piece into your presentation is optional. Personally, I do it a whole lot. Interaction, depending on the context, can be really, really useful.
Note: if you're presenting in front of the board, maybe give interaction a miss.
2. Create connection.
There's a few ways that you can create connection. One way is you can start off with a story. And when I say "start off with a story," I wouldn't recommend getting up there and saying, "Let me tell you a story." Because people don't want to be told that they're going to be told a story; just tell the story. In other words, get up there and say,"It was last Friday, I was having a conversation with Mike. And he said this…"Unpack your stories straight away. Starting off with a story is a really nice, elegant way to engage with people straight off from the bat.
3. Be present in the moment.

Another idea around connection is literally just being present in the moment, rather than being in your head. What I mean by that is coming onto stage, not having a whole lot in your head, looking people in the eye and saying 'Hi,' right at the start. It's actually looking at people and connecting with people.

As a generalisation, you usually have to say it twice if you actually want to get a reaction. When you say, "Hi, how are you going?" most of the time, no one will say anything. So for you to actually get a response, you have to say it twice and you'll get a connection piece.
4. Do an agreement frame.

An agreement frame is getting 'Three Yeses'. These three yeses could be, "Is everyone comfortable here today? Has everyone got a pen and a pad? And are we good to start? Fantastic." That's an agreement frame. It's three yeses..
5. Create engagement.

The last idea around around selling before you tell is Engagement. Engagement is different from connection. Engagement is about getting them emotionally on board with your topic. How you do that is you create a contrast frame. A contrast frame is about drawing out the negatives and the positives. In other words, drawing out the negative consequences of not doing the thing you're about to talk about and drawing out the positive consequences if you get the topic right.

It's saying something like,

"As a result of our conversation today, if we get this idea right, what we could do is we could do this. But if we don't do it, the impact will be this. And you basically draw a contrast frame. That will start to get them emotionally and mentally engaged in the topic."
So that's how you create instant engagement in your presentation, how you kick off your presentation effectively and get people on board. .
I trust this has been helpful.
Please like it, tweet it, share it and comment below on what's been most valuable from today's conversation. Subscribe to my youtube channel and my weekly newsletter.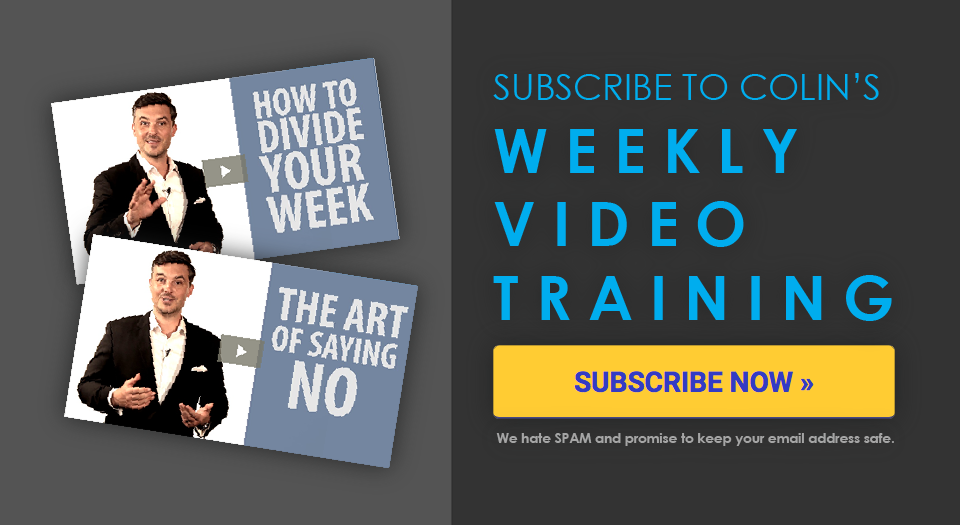 —————————-
[UPCOMING PUBLIC WORKSHOPS]
Present with Confidence – Masterclass
Sydney Workshop
How to deliver knockout presentations with Structure, Confidence and Impact.
These days, just 'knowing your stuff' isn't enough to make your next big presentation a major success. You need to know how to deliver your presentation in a way that connects with your audience so you can drive your message home. Present with Confidence is a workshop where you will discover the secret presenter's mindset and skill set that allow top speakers to engage, influence and impress audiences at will.
Discover how to:
The 'Instant State Change' technique (Go from fear to confidence in 3 seconds)

The 4 keys to correct presentation structure

How to use the 'Format Model' to triple your impact on your audience

How to find your 'Persuasive Voice' (and why you must do this at home)

How to prepare a fail-proof visual aid (and why you must use simplicity)
To find out more information, CLICK HERE

Discover to Deliver a Highly Persuasive Presentation and Move People into Action
Join Colin for a free masterclass on persuasive presentation (without coming across pushy or sales-y).
On this workshop you're going to discover:
Proven strategies that the top 1% of influencers use to become leaders in their marketplace.
You'll learn how they craft and deliver presentations to achieve massive impact.