Public speaking can be incredibly terrifying. When polled, professionals ranked 'public speaking' high on their list of greatest fears — right along with flying, death, and man-eating snakes (watch out for those:). It's no wonder it's a hot topic for most professionals.
I've found that the trick to calming anxiety before a speech is to accept that I'm feeling anxious and make a good meaning about it. We tend to create meanings like "I'm feeling anxious so that means I'm going to fail" or "I'm going to forget my lines" or "I'm not ready!!!" When I feel nervous, I make it mean that "I'm excited and ready." I make it mean that "I perform best when I'm nervous"… which is actually true.
Here are 4 other simple ideas for leveraging nerves:
• Focus on the audience: More often than not, the audience is rooting for you to deliver a great presentation; they aren't secretly hoping that your presentation will be a flop. Focus on your audience. When you are nervous, you tend to focus on yourself and ask yourself questions like, 'What if I forget what to say?' or 'What if they don't like the presentation?' which adds to your anxiety. But if you focus on your audience, you tend to focus instead on what you are about to do instead of speculating on what might happen.
• Practice: Rehearsing often before the big day will help you deliver the speech smoothly because you already know the flow of the speech by heart. Rumor has it that Winston Churchill practiced for 1 hour per 1 minute of speech content he would deliver. A 5-minute presentation would therefore merit 5 hours of practice.
• Get acquainted with the room: Is there a podium? What technology or equipment will you be using? Set up the tools and resources you will need to lessen the anxiety of last-minute mishaps.
• Visualise: Picture yourself standing in front of your audience, relaxed and engaging. If being nervous before a presentation is something you actually want to conquer, then there is a great opportunity to do so by attending the next Present with Confidence Workshop. Please note the new date change. To find to more details, CLICK HERE.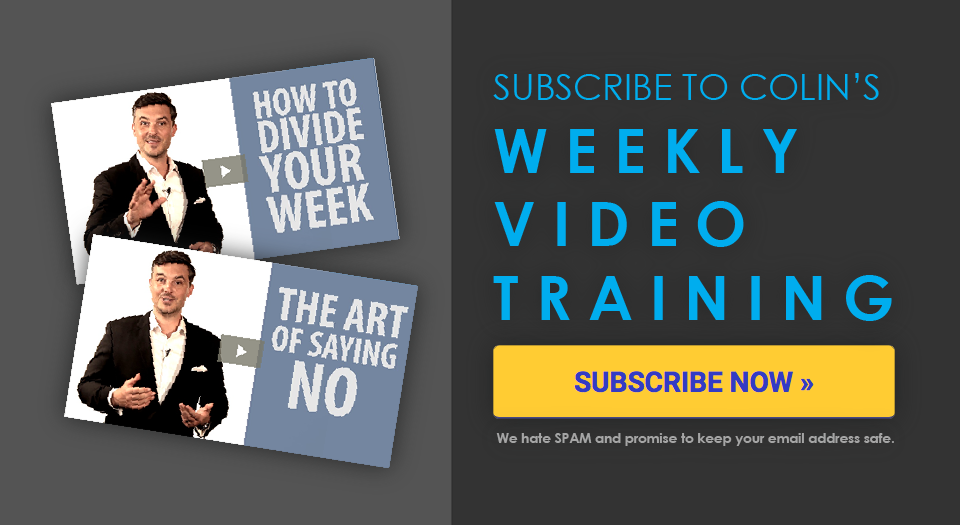 Discover to Deliver a Highly Persuasive Presentation and Move People into Action
Join Colin for a free masterclass on persuasive presentation (without coming across pushy or sales-y).
On this workshop you're going to discover:
Proven strategies that the top 1% of influencers use to become leaders in their marketplace.
You'll learn how they craft and deliver presentations to achieve massive impact.