Do you have some staff members who are not responding to you the way that they used to? I want to share with you one of the main reasons why this occurs and what to do about it.
What I've discovered from working with people for a long time now in the area of Behavioural Science is that managing people is one of the most difficult tasks for a manager. A lot of the time, people are hired for their competence or technical skills but they get fired for their relationships or people management skills. Being able to manage people is crucial.
One of the keys to engaging people — is encouraging them, speaking positively of them, catching them doing something right. If you notice that someone's not responding to you the way that they used to, it may be because their emotional bank account is low. In other words their positive feelings towards you has diminished.
Here is a simple 3-step process to elegantly acknowledge someone in your team:
1. Specific task — Say the specific task with their name. Say, "Frank, I really want to say thanks for doing that report the other day. It was very accurate and it hit the mark."
2. Acknowledge the value they chose — Say what 'value' they chose to do the task. Say, "Frank. what I really want to acknowledge is your professionalism. You showed real professionalism in that."
3. Well done — At the end, you say, "Well done."
So the whole process goes, "Frank, I want to acknowledge that document you did the other day. It hit the mark, it was very accurate and you showed real professionalism. Well done."
That's how you do the 3-step acknowledgment.
QUESTION: What has been the impact of receiving a positive word from someone for you? Share comments below.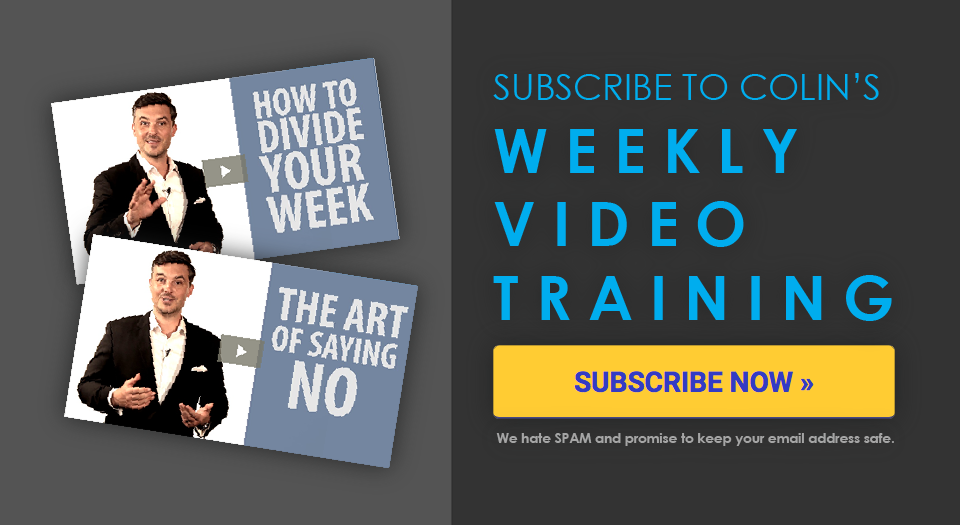 Discover to Deliver a Highly Persuasive Presentation and Move People into Action
Join Colin for a free masterclass on persuasive presentation (without coming across pushy or sales-y).
On this workshop you're going to discover:
Proven strategies that the top 1% of influencers use to become leaders in their marketplace.
You'll learn how they craft and deliver presentations to achieve massive impact.